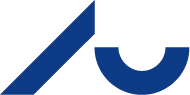 Aarhus Universitet
MatchPoints Conference: Global Health Challenges and Solutions
With frightening clarity, the Covid-19 pandemic reminded the world of how quickly a
local outbreak can morph into a pandemic, with devastating consequences for people's
health and the world's economies. And with the escalating climate crisis and
increasing population pressure, the risk of similar events will only increase.
But pandemics are not the only global health challenge facing our world. Climate change, pollution, lifestyle diseases
and inequality are all factors that intersect to create new global health challenges – and intensify existing ones.
Dette arrangement blev afholdt den 11 maj 2023
Join us at MatchPoints 2023, where some of the world's leading experts will guest Aarhus University to discuss global health challenges and solutions within four main themes:

• Pandemics
• Sustainability and Health
• Global Health Inequality
• Mental Health Conditions and Chronic Disease

MatchPoints 2023 is a unique opportunity to join leading researchers and policymakers, politicians, health stakeholders and NGO representatives in an exploration of the major health challenges facing our world and potential strategies for addressing them.

Featured speakers will include:
Programme Manager Catherine Smallwood, WHO Europe
Ambassador for Global Health Anders Nordström, United Nations
Professor Michael Bang Petersen, Aarhus University
Director General Søren Brostrøm, Danish Health Authority
Professor Lone Simonsen, Roskilde University
Professor Vikram Patel, Harvard University
Professor Flemming Konradsen, University of Copenhagen

The two-day academic conference programme will take place in English and will feature keynote talks, roundtable discussions, engaging activities and a total of eight workshops within the four main themes. PhD students and postdocs are invited to submit presentation abstracts.
Alle oplysninger og tilmelding...